Level 1
Reiki & Animal Reiki

CLASS INFORMATION
Level 1 Reiki and the Let Animals Lead® method of Animal Reiki
Shoden
The Beginner Teachings
Location:
The Well Studio
The Old Stables
Coombe Hill Road
East Grinstead
West Sussex
Timings:
Hot drinks served from 09.30, for a 10.00 start.
Please no arrival before then 🙂
We aim to finish by 5pm, possibly 5.30 on the Tuesday, day 2.
Food & Drink:
Lunch (usually gluten and dairy free) of homemade soup, bread, and cake, of course.
Coffee and herbal teas also provided
*Please let me know of any dietary requirements and / or allergies, or if you prefer to bring your own I won't be offended! 
Arriving by Car
As you drive into the property through the wooden gate carry on down into the main shingle parking area.  There is ample space for your cars although the easiest way is to turn your car around so you are facing back out, and then park at the edges of the shingle, whether next to grass, wood shed or house.
Please then walk back up towards the gate, turning right just before.  The Well Studio, utility kitchen (fridge if required) and composting toilet in it's own wooden shed can be found in the run of outbuildings.
See map below for the location of The Old Stables (& other places to note in East Grinstead).  You will find it in the middle of Coombe Hill Road, up a tree-lined driveway.  Handily at the moment there is a picnic table and chairs on the corner of the driveway to look out for!  We are signposted from the road along with neighbours "Morar".  However, the two properties either side are much more visible: "Sienna Wood", a large white house, and "Coombe Hall Park" with large brick and iron gates.  You'll find us in the middle.  We are at the very top of the drive.  You may see a 6-bar wooden gate, although I will try to remember to have it open for 0930!  If not, just buzz.
Arriving by Taxi
Due to turning space, it's probably easiest to get out on Coombe Hill Road and walk up the drive.  As you get to the wooden gate, please turn left and follow the run of outbuildings to get to the Well Studio.
5 min taxi (or 30 min walk) from train station
20 mins taxi from Gatwick airport (approx £20)
Should you need local accommodation:
There is now one AirBnB on Coombe Hill Road!  There are also some in the wider area, however, so that is one place to look and possibly the cheapest.  There is a Travelodge and a pub on the High Street (30min walk, 5min car)
Nearest https://greatharwoodsfarm.co.uk
Well located for Waitrose and High Street: https://www.travelodge.co.uk/hotels/607/East-Grinstead-hotel?utm_source=google&utm_medium=GHA_Organic&utm_campaign=GHA_East_Grinstead
3 min drive away (walkable) https://www.shipinneastgrinstead.co.uk
8 min drive away (not walkable) https://cpfelbridgegatwick.co.uk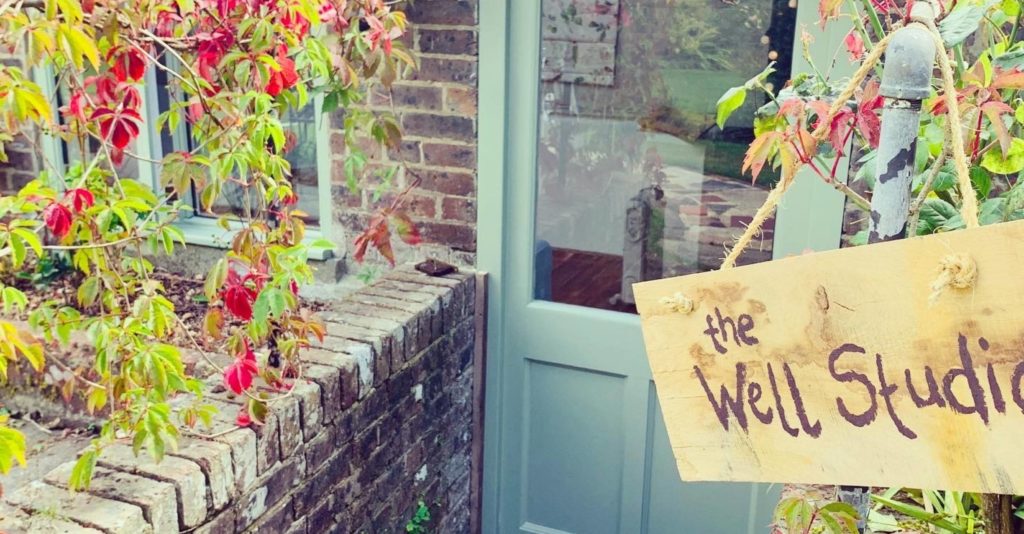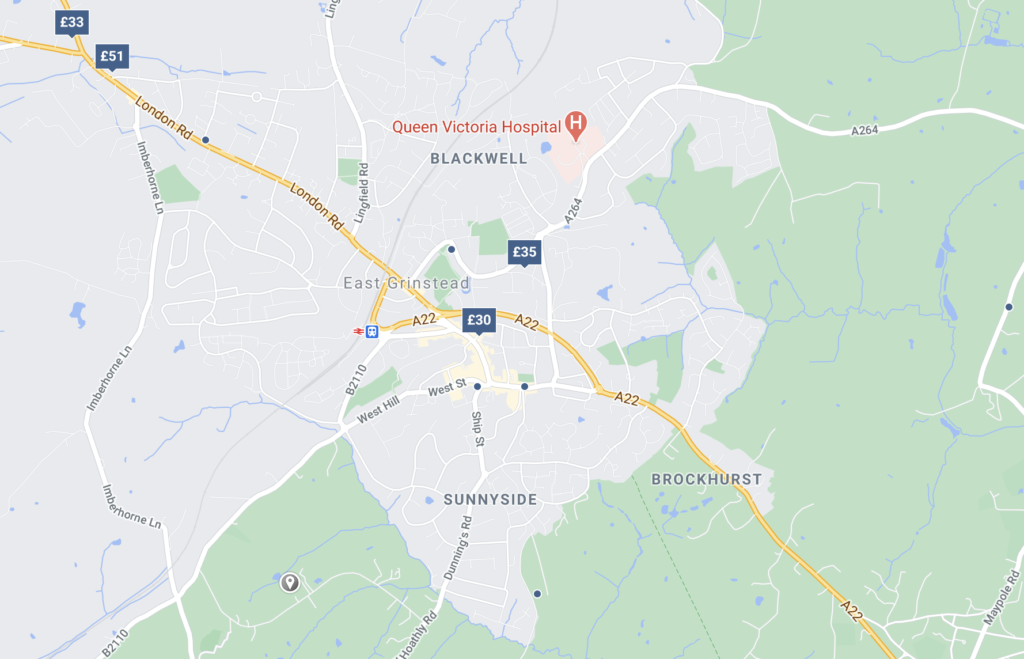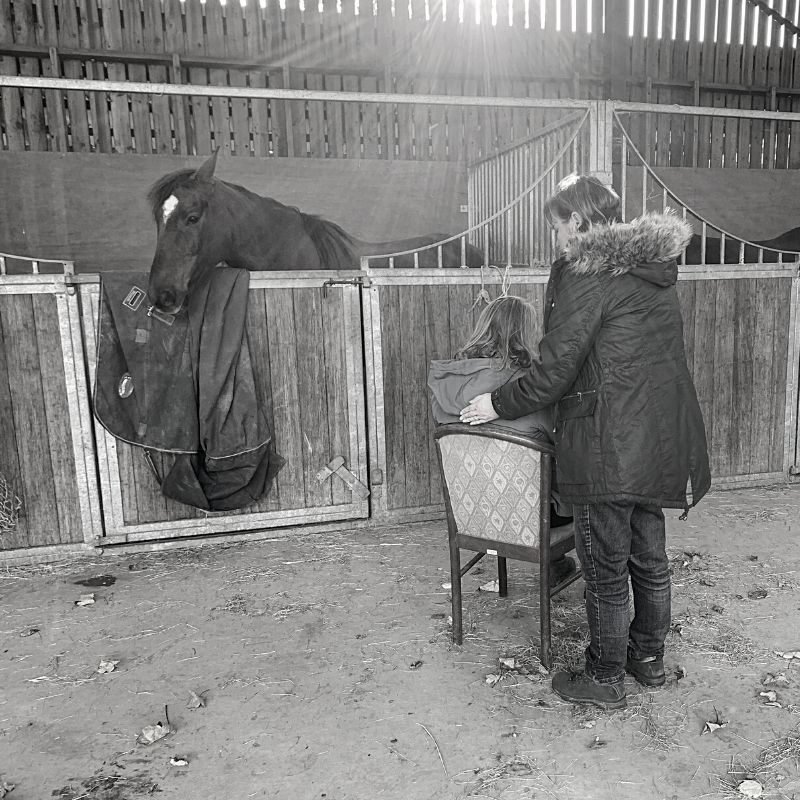 PLEASE READ:
Our Canine Class Teachers
As you may know, I am a dog behaviour coach and I ask every guest to my house a very important thing – to ignore the dogs on your arrival.  To be really specific about this, I ask you to have no eye contact and don't speak to them.  I hope this is something you have already had experience within your meetings with dogs but if not, it will enhance your future life skills with any canine you meet.  I will explain more about why I ask this of you, but the simple explanation for now is that it is very calming for them – it takes pressure off them.  I am asking them to be comfortable with a group of strangers and asking them to be calm in their presence, and it is only fair to them that we help them achieve this by not giving them any invitation to get more excited than they will already naturally be!   Did you know eye contact itself is an invitation to jump up /bark /growl /grab your shoes?
Chili, Ludo and I are happy to teach you more about this topic which will help you stay safe with future interactions with dogs, and importantly, will enable optimal relaxation with any dogs you work with.
I don't know yet how long I'll be asking you to ignore them for… it will depend on the day I think!  But for now, expect to have no interaction with them for a couple of hours… and we will go from there.  Any concerns around any of this, by all means give me a shout.
This is very important and forms an essential part of the "bonus education and experience".
*10% from each class purchased will be donated directly to help animals in shelter.
2021
June 21/22
July 12/13
August 2/3
September 6/7
Private classes can be arranged for individuals who would prefer to learn in the presence of their own animals.  Please contact me to discuss.
REIKI LEVEL 1


What was the most important thing learned in class?

"That I can 'receive' Reiki - strongly… and I'm amazed and delighted with being able to share this gift"

"How to breathe! And that a conscious focus on breathing has a simple purpose for relaxing oneself"

Is there anything you would like to see added to the class?

"No… it was amazing!"

REIKI LEVEL 1

"Thank you for your brilliant teaching and for sharing the gift of Reiki! The connection between us set the atmosphere for my learning. Your voice and spiritual being are so special I can't wait to learn more. Thank you so much!! Christine x"
REIKI LEVEL 1

"Ali's class was informative and professional. I have had the most wonderful two days and feel that I have learned so much. It was an incredible experience to be able to share this with Ali's beautiful dogs. Thank you Ali x"
REIKI LEVEL 1

"Thank you for an awesome two days! Great enthusiasm and passion. Great teacher!"
REIKI LEVEL 1

"Thank you Ali for the openness of your teaching and patience with ALL of my questions!! You have inspired me to continue following my Reiki path with animals. A fabulous two days! X"
REIKI LEVEL 1

"An excellent two-day introduction to Reiki & Animal Reiki in a lovely calming space. A great student-teacher ratio and joyous to spend full days with dogs. I left feeling equipped to practice my new found skills with my own animals, friends and family."
REIKI LEVEL 1

"Lovely relaxed learning environment. Thoughtful explanations, answers to questions and sharing of knowledge and experiences. A great introductory course to animal reiki."